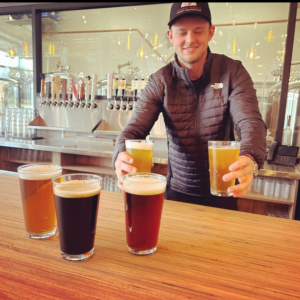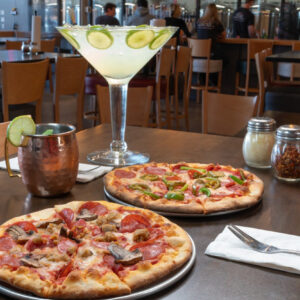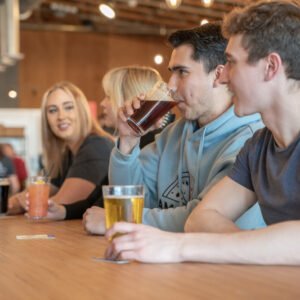 Stop in and try one of our original brews!
BEER
We have 12 guest taps in addition to our house-made brews. These change based on availability and seasonality.
classic Italian, straw bottle
Line 39 Cabernet Sauvignon
California
Kim Crawford Sauvignon Blanc
New Zealand
Whiskey, Muddled Bordeaux Cherries and Orange, Sugar, Bitters
Vodka, Freshies Lite, Lime Juice, Lemonade
Malibu, Orange, Pineapple, Grenadine
Ask your server for details.
House or Skinny, Strawberry or Peach
Gin, Fresh Cucumber, Lemon Juice, Elderflower Liqueur
Vodka, Muddled Lemon and Orange, Cherry, Elderflower, Midori
Vodka, Lemon Juice, Lemonade
House or Strawberry or Peach
House or Strawberry or Watermelon or Mango
Blue Raspberry Vodka, Malibu, Blue Curacao, Sweet & Sour
Vodka, Grenadine, Limeade
Malibu, Pineapple, Melon Liqueur, Crème
Vodka, Blue Curacao, Baileys
Vodka, Fresh Lemon Juice, Sugared Rim
Orange Vodka, Triple Sec, Orange Juice
Vodka, Baileys, Creme de Menthe
Cherry Vodka, Peach Schnapps, Sweet and Sour
Whiskey, Tequila...You Good?
Jager, Peach Schnapps, Cranberry